Charles Dickens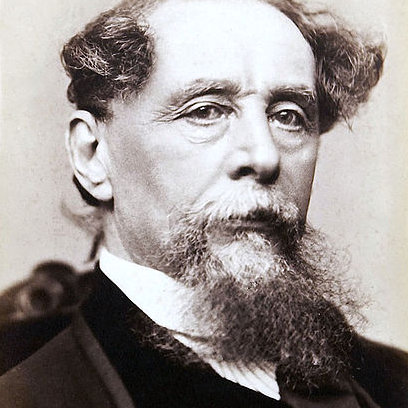 Charles John Huffam Dickens (1812 – 1870) was an English writer and social critic. He created some of the world's most memorable fictional characters and is generally regarded as the greatest novelist of the Victorian period. During his life, his works enjoyed unprecedented fame, and by the twentieth century his literary genius was broadly acknowledged by critics and scholars. His novels and short stories continue to be widely popular.
Born in Portsmouth, England, Dickens left school to work in a factory after his father was thrown into debtors' prison. Although he had little formal education, his early impoverishment drove him to succeed. Over his career he edited a weekly journal for 20 years, wrote 15 novels and hundreds of short stories and non-fiction articles, lectured and performed extensively, was an indefatigable letter writer, and campaigned vigorously for children's rights, education, and other social reforms.
Dickens sprang to fame with the 1836 serial publication of The Pickwick Papers. Within a few years he had become an international literary celebrity, famous for his humor, satire, and keen observation of character and society. His novels, most published in monthly or weekly installments, pioneered the serial publication of narrative fiction, which became the dominant Victorian mode for novel publication. The installment format allowed Dickens to evaluate his audience's reaction, and he often modified his plot and character development based on such feedback.
His plots were carefully constructed, and Dickens often wove in elements from topical events into his narratives. Masses of the illiterate poor chipped in ha'pennies to have each new monthly episode read to them, opening up and inspiring a new class of readers.
Dickens was regarded as the literary colossus of his age.His 1843 novella, A Christmas Carol, is one of the most influential works ever written, and it remains popular and continues to inspire adaptations in every artistic genre. His creative genius has been praised by fellow writers—from Leo Tolstoy to G. K. Chesterton and George Orwell—for its realism, comedy, prose style, unique characterizations, and social criticism.
External Links
Iambik Audiobooks by Charles Dickens