The coldest, shortest month in many parts of the world means you're allowed to take a holiday inside a warm blanket, with hot drinks spicing your throat and a probing new audiobook warming your ears.  Here are February's new releases from Iambik, with something for lovers of science fiction and fantasy, classic literature, young adult, and horror: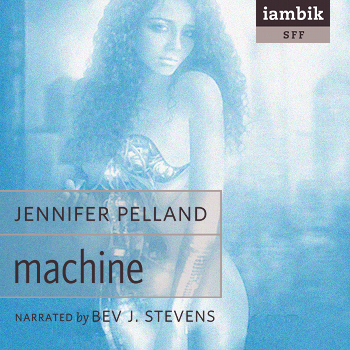 Machine by Jennifer Pelland. Narrated by Bev J. Stevens.
Published in print by Apex Book Company.
"Intensely provocative and deeply disturbing, Pelland's Machine is simply an unforgettable – and potentially nightmare-inducing – read. In a word: twisted."- Paul Goat Allen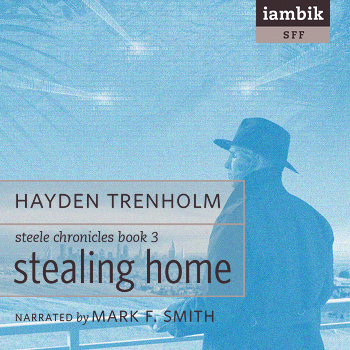 Stealing Home by Hayden Trenholm. Narrated by Mark F. Smith.
Published in print by Bundoran Press.
"Hayden Trenholm doesn't just steal home — he knocks the ball out of the park with this stunning conclusion to one of the best SF/Crime crossover series ever written. Bravo!" — Robert J. Sawyer, Hugo Award-winning author of WAKE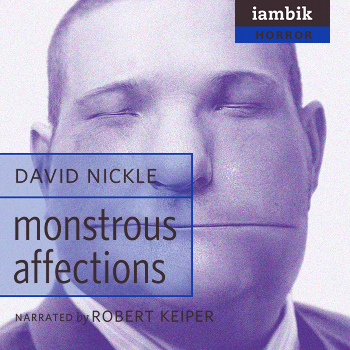 Monstrous Affections by David Nickle. Narrated by Robert Keiper.
Published in print by ChiZine Publications.
"David Nickle writes 'em damned weird and damned good and damned dark. He is bourbon-rough, poetic and vivid. Don't miss this one."–Cory Doctorow, author of Little Brother
Audiobook reviewers, book bloggers, and Iambik ambassadors: as always, email Miette for review copies of any title.