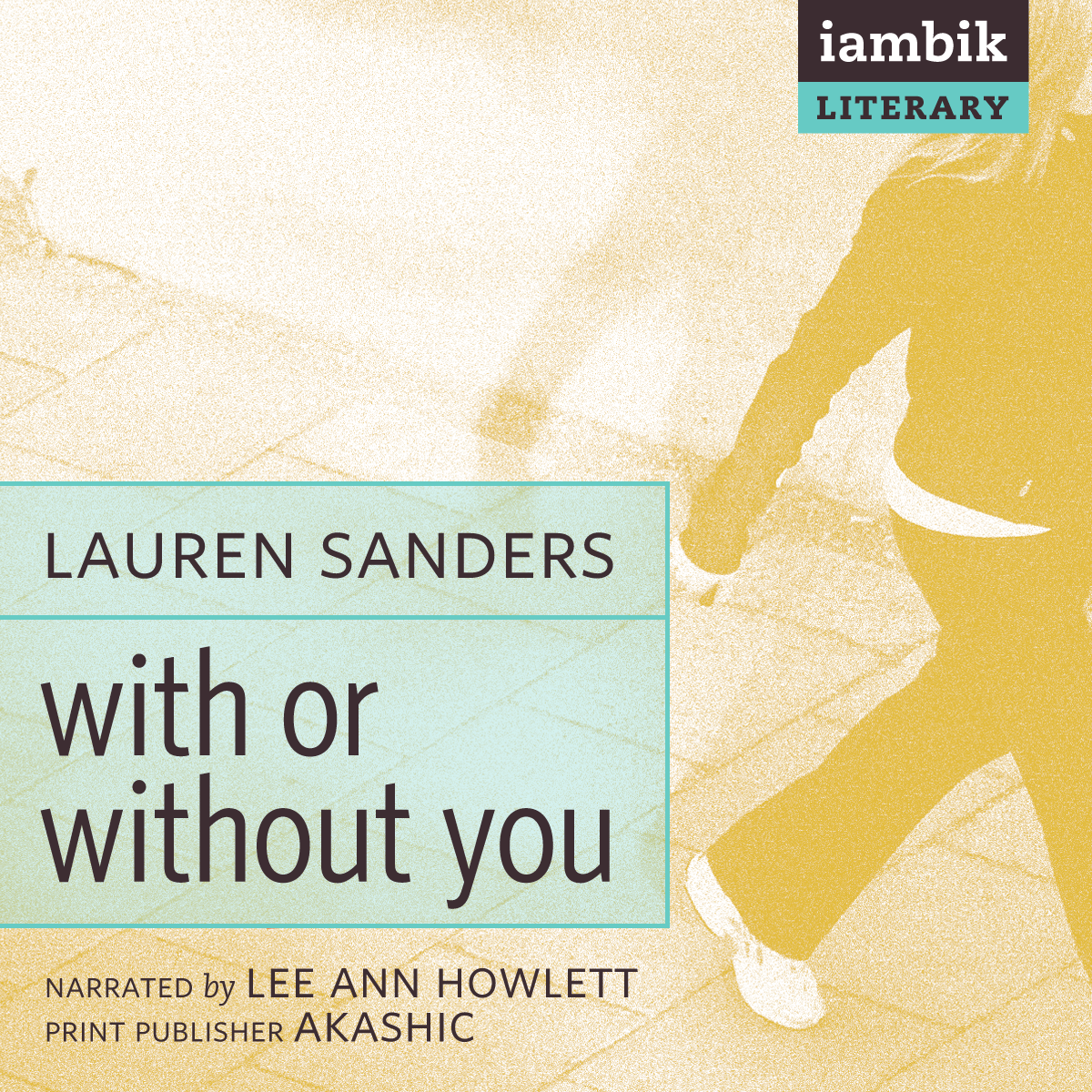 With or Without You
Narrator:




Publisher:




Proof-listener:

Mary McCullough



Length:

11:29:45



File Size:

~ 600 MB



Share:

Sample:
Buy from Audible:
Description
Summer 1987. Lillian Ginger Speck, high-school graduate, sits in her jail cell contemplating the steps and missteps that led her to murder soap opera star Brooke Harrison in cold blood one bright and muggy New York afternoon. Lily had admired the young star for some time, and her loss is palpable. Her story is therefore part apologia, part love note and suicide pact. Meanwhile, Brooke Harrison's mother has a tale of her own to tell. In this edgy and compelling "whydunit," the accounts of predator and victim intertwine. The result is a wry exploration of the contemporary American melting pot of status, beauty, celebrity, violence, and obsession.
First Line
Because I'm wearing all my clothes, and because the bay is choppy, I pretend I'm trapped in a giant washing machine.

Reviews
[Sanders's] vibrant, vigorous second novel is a sendup of America's obsession with pop culture, B-list celebrities, and prison life . . . In lyrical, potent prose, Sanders navigates the terrain of loneliness, obsession and desperation with the same skillful precision as her vulnerable, calculating protagonist." --Publishers Weekly, *starred review*
"[A] wickedly crafted whydunit . . . Sanders shows a surprising ability to simultaneously make you feel infuriated with and sorry for her borderline-schizo heroine." A- --Entertainment Weekly
"This psychological 'whydunit' provides a compelling and sympathetic look into the mind of an obsessed fan who can't quite explain what went wrong. Part coming-of-age story and part prison novel, the story explores the fragile relationship between celebrities and our fascination with their lives. Recommended for larger public libraries." --Library Journal
More Metadata!
Iambik Audio ISBN:
9781926673486
Iambik Audio Publication Date:
May 15, 2011
Print ISBN:
9781888451696
Print Publication Date:
Mar 1, 2005
Audio Distribution Rights:
Worldwide
Keywords/tags:
celebrity
,
drug abuse
,
drugs
,
fame
,
lesbian
,
loneliness
,
murder
,
narcissism
,
obsession
,
prison
,
suspense
,
teenagers