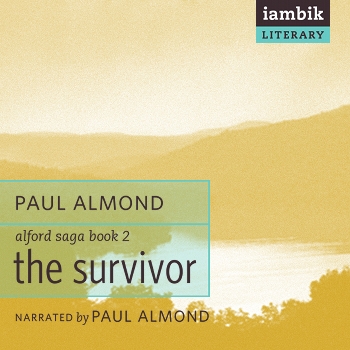 The Survivor (Book 2 of the Alford Saga)
Narrator:




Publisher:




Proof-listener:

Bo Harwood



Length:

7:22:27



File Size:

~ 370 MB



Share:

Sample:
Buy from Audible:
Description
A captivating and fast-paced adventure, The Survivor is Book Two of the Alford Saga, a series chronicling two hundred years of Canadian history, as seen through the eyes of one settler's family.
Thomas Manning, branded a deserter from the British Navy, is forced to change his name to James Alford to avoid the death penalty. Determined to forge a new life on the Gaspé Peninsula, he struggles to survive the harsh landscape and win the hand of Catherine Garrett. After working in harsh sub-zero woods, he saves the life of an orphan working in a sawmill, and so gains crucial lumber to build a homestead out of intractable wilderness. But first he must battle murderous brigands to rescue a starving bull calf he hopes will be the first of the oxen he so desperately needs to clear his land. Finally, heroically surviving Canada's worst-ever famine, he faces down implacable bureaucracies to keep the farm he has been fighting to bring under cultivation.
First Line
Thomas Manning strode through the woods a couple of miles back from the bay, fighting a powerful despair swarming over him like the ever-present black flies.