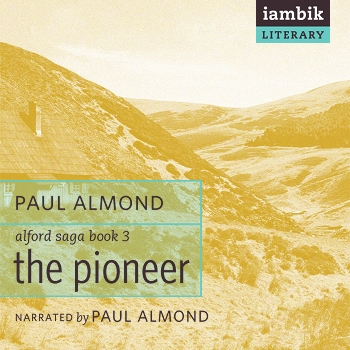 The Pioneer (Book 3 of the Alford Saga)
Narrator:




Publisher:




Proof-listener:

Bo Harwood



Length:

7:20:26



File Size:

~ 370 MB



Share:

Sample:
Buy from Audible:
Description
Enthralling and adventurous, The Pioneer is Book 3 in the Alford Saga, a series chronicling two hundred years of Canadian history, as seen through the eyes of a settler's family.
The riveting Alford Saga continues with James Alford, the Deserter, battling old age and ferocious winters, but even more crippling, the departure of his son and only heir, Young Jim, who sets out on snowshoes for Montreal, seven hundred miles away. Arriving at last in Montreal, Jim is driven by starvation into a back-breaking job constructing the Victoria Bridge. Jim finds lodgings with an Irish widow in Griffintown, and falls in love. After being deceived in this romance, he rejects the bitter realities of urban life and returns to the Old Homestead and its community of pioneers. His ageing father recruits him to rally recalcitrant neighbours to found a school for their children and a church for their worship in Shigawake.
First Line
James Alford pushed back his chair and looked up at his wife, Catherine, pouring a cup of tea by the open fire for her eighty-year-old mother.

More Metadata!
Iambik Audio ISBN:
9781927472118
Iambik Audio Publication Date:
Apr 9, 2012
Print ISBN:
9781770871236
Print Publication Date:
Dec 1, 2011
Audio Distribution Rights:
Worldwide
Keywords/tags:
family
,
Gaspe
,
Montreal
,
Pioneer
,
Romance
,
Settlers
,
starvation
,
wilderness
,
Winter