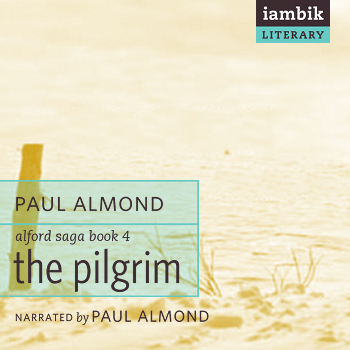 The Pilgrim (Book 4 of the Alford Saga)
Narrator:




Publisher:




Proof-listener:

Bo Harwood



Length:

6:40:32



File Size:

~ 550 MB



Share:

Sample:
Buy from Audible:
Description
The Pilgrim is the fourth book of The Alford Saga, following The Deserter, The Survivor, and The Pioneer.
In 1896, young rector Jack Alford is sent to the implacable, granite shores of Labrador on the vast St. Lawrence River. Hazards imperil his life as he travels this harsh 450-mile coastline by boat and dogsled, to visit his far-flung parishioners. Jack also manages to rescue a cook from the crew of a schooner to keep him company on his travels.
His zeal for the welfare of Labrador's hardy parishioners diverts Jack from his romance. Through summer storms that menace his tiny mission boat and fierce blizzards that almost annihilate his dog team, Jack brings succour to stranded families, care and leadership to villages perched on the windy granite, and, finally, inspired teachings in hill-top churches that stand as beacons of hope among the seal-fishers and rugged pioneers of Labrador.
First Line
I just loved facing this East wind.

Reviews
"This is an important book in an essential series... This book is relevant for any reader who is interested in following the dreams of starting a new and better life in another place. But this book, this series, touches the reader with its humanity..."-Diane Skinner

"Paul Almond [...] has narrated this tale extremely artfully and successfully; his story strikes the heart with great effectiveness, leading the reader to feel an empathy with Jack and the many people he meets along his travels..."-Barbara Burgess, BookPleasure.com


More Metadata!
Iambik Audio ISBN:
9781927472330
Iambik Audio Publication Date:
Jan 09, 2013
Print ISBN:
9781770871632
Print Publication Date:
Nov 16, 2012
Audio Distribution Rights:
Worldwide
Keywords/tags:
dog
,
family
,
Gaspe
,
Labrador
,
Montreal
,
Pioneer
,
Romance
,
Settlers
,
sled
,
starvation
,
wilderness
,
Winter