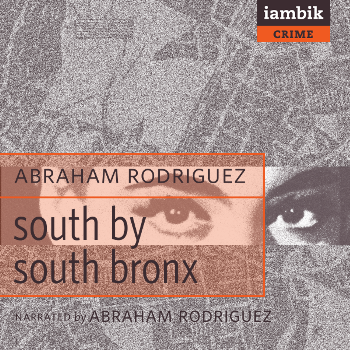 South by South Bronx
Narrator:




Publisher:




Proof-listener:

Alex Bowyer



Length:

9:02:21



File Size:

~ 470 MB



Share:

Sample:
Buy from Audible:
Description
When Puerto Rican ladies' man Alex awakes one morning to find a mysterious woman in his bed, he assumes he's suffered another embarrassing blackout. He soon learns, however, that Ava is no one-night stand–in fact, he's never met her before. As her story begins to unfold, and her reason for appearing in his bed emerges, it is not just Alex's life that she risks, nor her own, but the entire character of the South Bronx . . .
First Line
That night, she ran. Rain-splattered, cars honking.

Reviews
"In prose entirely his own (and don't I wish I could steal it and run off with it!), Abraham Rodriguez gives us a crime story, a love story, and one of the best portraits of the creative process I've ever seen. Every page is a joy and every character--including the South Bronx itself-is alive and surprising. This book is something special." --S.J. Rozan, Edgar Award-winning author of In This Rain
"A street poet like Bob Dylan, Abraham Rodriguez has woven a lyrically inventive and sophisticated noir, worthy of the people he champions. Full of unforgettable one liners, South by South Bronx manages to film a neighborhood filled with beauty, danger, and magic. One fearless, hell of a literary mystery novel." --Ernesto Quinonez, author of Bodega Dreams