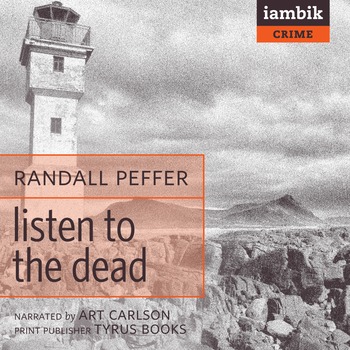 Listen to the Dead
Narrator:




Publisher:




Proof-listener:

Mary McCullough



Length:

7:26:37



File Size:

~ 390 MB



Share:

Sample:
Buy from Audible:
Description
Inspired by one of the largest unsolved cases of serial killings in the United States, the New Bedford Serial Killings of 1988.
Harbormaster Corby Church finds the bones of a human body on Bird Island off Cape Cod. As brassy, young police detective Yemanjá Colón struggles with the case, she realizes that Church may know more than he's letting on, and a trip he took to the Bahamas in the '80s may prove the key.
First Line
He tells himself it's only a claw. Or what's left of one.

More Metadata!
Iambik Audio ISBN:
9781926673547
Iambik Audio Publication Date:
Jul 15, 2011
Print ISBN:
9781935562184
Print Publication Date:
Aug 1, 2010
Audio Distribution Rights:
Worldwide
Keywords/tags:
Bahamas
,
Cape Cod
,
detective
,
drugs
,
murder
,
mystery
,
police
,
police procedures
,
serial killing
,
sex
,
suppressed memory