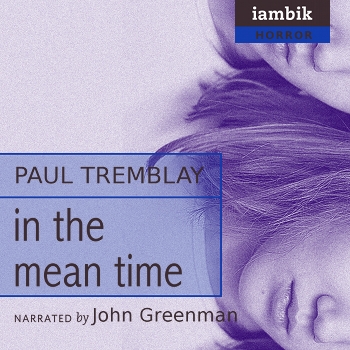 In the Mean Time
Narrator:




Publisher:




Proof-listener:

Linda Andrus



Length:

7:02:39



File Size:

~ 489 MB



Share:

Sample:
Buy from Audible:
Description
A history teacher begins his unorthodox senior course with clips from an ominous surveillance video, causing a student's home life to deteriorate along with the lessons.
A girl with a second head that changes into different historical and fictional identities tries to find her father while figuring out how to handle Mom and the book club.
A blog documents society's slow, unexplained, but inexorable end, or is it only a collection of pixel-sized paranoia?
A once-awkward teen holes up in a kiddie-themed amusement park after the end of the world, and schemes to take Cinderella's Castle by force.
This collection by Paul G. Tremblay (author of The Little Sleep and No Sleep Till Wonderland) features fifteen stories of fear and paranoia, stories of apocalypses both societal and personal, and stories of longing and coping.
Reviews
Paul Tremblay's stories sneak up on you quietly and then . . . wow! You don't know what hit you, but you like it. And you want more. Powerful, emotional and unforgettable; these are stories that work their way into your brain and into your heart. Highly recommended. –Ann Vandermeer, Hugo Award-winning editor of Weird Tales
"These finely crafted, often oblique stories exhibit formidable analytical intelligence. . ." –Paul Witcover, Locus Magazine
These deliciously imaginative stories are grounded in reality but have fantastic sci-fi twists that amplify the anxiety and loneliness felt by humankind. –The Hipster Book Club 2010 Holiday Gift Guide
More Metadata!
Iambik Audio ISBN:
9781926673967
Iambik Audio Publication Date:
Jan 30, 2012
Print ISBN:
9781926851068
Print Publication Date:
Oct 15, 2010
Audio Distribution Rights:
Worldwide
Keywords/tags:
Armageddon
,
fantasy
,
mystery
,
thriller
,
violence