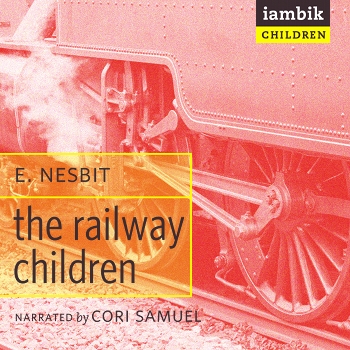 The Railway Children
Narrator:




Proof-listener:

Nadine Eckert-Boulet



Length:

6:03:15



File Size:

~ 280 MB



Share:
Buy from Audible:
Description
In this classic children's book by E. Nesbit, three children are suddenly uprooted from their happy suburban life to move to the country with their mother. Their new house, "Three Chimneys", is near a railway line, and Roberta (Bobbie), Peter and Phyllis (Phil), find amusement in watching the trains and waving to the passengers. They become friendly with Albert Perks, the station porter, and with the Old Gentleman who regularly takes the 9:15 down train. The children get involved in all kinds of good deeds, while their mother is busy writing children books.
Original cover image by informatique
First Line
They were not railway children to begin with.

More Metadata!
Iambik Audio ISBN:
9781927472200
Iambik Audio Publication Date:
Aug 28, 2012
Audio Distribution Rights:
Worldwide
Keywords/tags:
adventure
,
canals
,
childhood
,
England
,
family
,
friendship
,
home-schooling
,
kindness
,
railways
,
siblings
,
steam engines