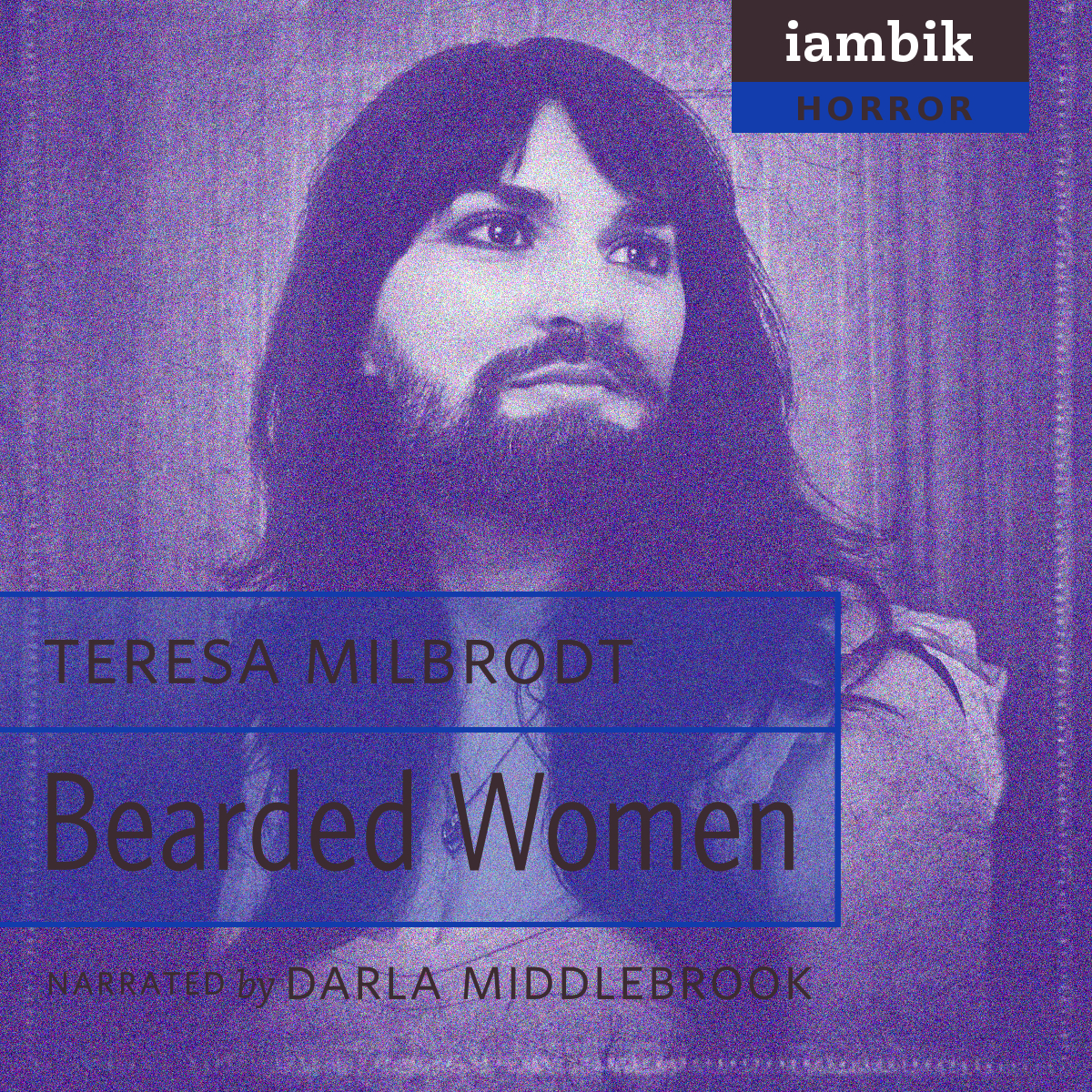 Bearded Women
Narrator:




Publisher:




Proof-listener:

Tadhg Hynes



Length:

7:46:05



File Size:

~ 644 MB



Share:

Sample:
Buy from Audible:
Description
Welcome to the contemporary Freak Show. A woman trying to have a child has a parasitic twin, an extra lower torso, and set of legs named Bianca—should she have "Bianca's Body" removed to improve her chances at conception? A bearded lady considers coming out of the closet about her hirsute nature, while carrying on a battle of wills with an overeating patron in "Mr. Chicken." A woman with four ears gets a chance to make extra money as the mascot of a tattoo parlour, and encounters a middle-aged, cookie-baking stalker who believes she is a sign that the end of the world is nigh. Meet the "freaks"—they're mothers, wives, and lovers: all of them trying negotiate a world that is quicker to stare than sympathize.
First Line
My second lower torso grows out two inches to the left of my navel. I call her Bianca.

Reviews
"The bizarre aspects of the characters in the stories of Bearded Women serve a particular function, to help us to look closely. Because the narrator in "Bianca's Body" has a lower torso with sexual organs sticking out of her abdomen, we pay closer attention to the dilemma she faces. Consciously or not, we analyze much more deeply than we would if the narrator had nothing odd about her. In this way, Milbrodt is able to present us universal problems in a way that seems absolutely fresh and new."–PANK Magazine

"Freakish in mind or body they may be, but Milbrodt's characters have the same problems as everyone else . . . . The characters are worth knowing, and the insight they provide into unusual lives is worth pondering." –Tzer Island


More Metadata!
Iambik Audio ISBN:
9781927472-39-2
Iambik Audio Publication Date:
Feb 6, 2013
Print ISBN:
9781926851464
Print Publication Date:
Nov 8, 2011
Audio Distribution Rights:
Worldwide
Keywords/tags:
anthology
,
short stories
,
thought-provoking